OUR KEY MOMENTS!
Qualicode has been working for 25 years to provide you with peace of mind! Therefore we developed a great expertise in the field of complex schedule management software and electronic tools to help you plan and then maximize your efficiency. We are the market leader in the public and private health care network in the industry.
Here is a brief overview of our achievements over the past twenty five years:
1993Qualicode was founded in Montreal and began at first as a consulting and training firm.
1999Schedule management software development begun.
2004The first mobility project on Blackberry for the "CLSC of the Future" pilot project was developed.
2005Qualicode received the "Coup de coeur" award from St-Leonard's CDEC.
2007Our solutions were now offered to different markets, including our first customer in the security industry.
2007
Nicolas Bastien,
Qualicode's
founder, won 2nd place at the Arista contest, which celebrates new generation business people.
2010 Maya's rewriting in web version began.
2012With the acquisition of MedShare in Ontario, Qualicode became a pan-Canadian company!
2016A new version of Maya software Suite was launched.
2017There has been more than 300 installations to date!
QUALICODE…YOUR KEY TO EFFICIENCY!
QT-TIME & RESSOURCES IS THE RIGHT SOLUTION FOR YOU AND IT GENERALLY
PAYS FOR ITSELF WITHIN THE FIRST YEAR OF USE!
Lower your operation costs (travel time and expenses)
Minimize waiting time for your clients
Reduce your employees' workload
Achieve the government's objective to increase time allocated to the care of patients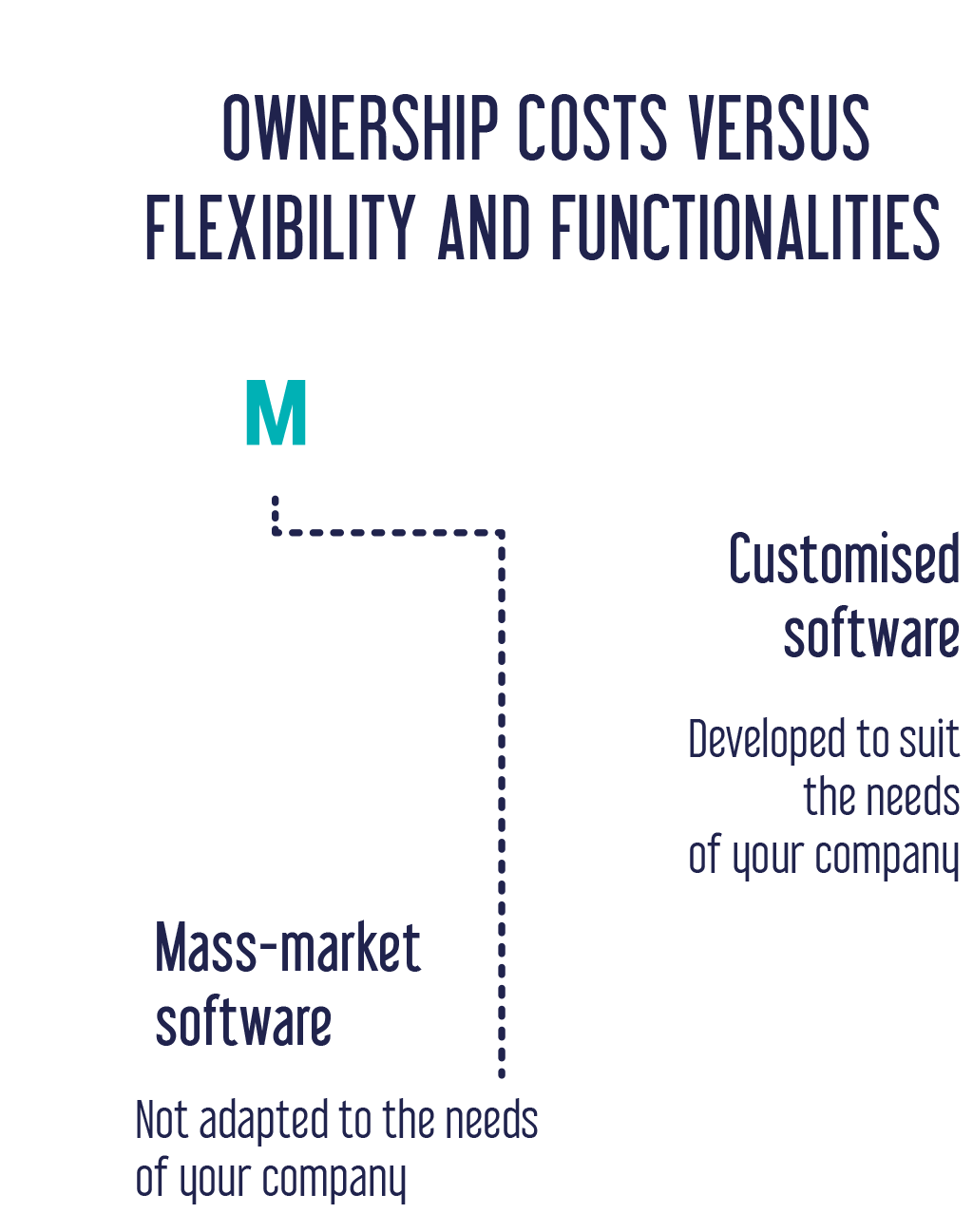 0
+
Setups and Implementations
0
Customers helped per week
Qualicode is actively looking toward the future and constantly developing new solutions to make your life easier.
We are working on the implementation of fully mobile tools on your cell phone: the ideal solution to be both efficient and…mobile!
MOBILITY IS NOW AVAILABLE!
HERE ARE THE ADVANTAGES OF MOBILITY:
Improves the communication between the dispatching and the employees

Allows you to offer a better customer service

Reduces mistakes and loss of time

Paperless!
AVAILABLE SOON – TELEHEALTH!
TELEHEALTH
It is designed to help the growing population of elderly people remain in their homes longer. Telehealth will enable health practitioners to remotely interact with beneficiaries, do as many follow-ups as possible and answer the patients' and relatives' questions and concerns. Telehealth will:

Ensure the safety of elderly people and delay their transfer to institutions.

Reassure the relatives and make sure the elderly person can take care of his/her basic needs.

Support the interactions between relatives, caregivers and beneficiaries.

Break isolation.
300 INSTALLATIONS
We have installed more than 300 Qt-Time & Ressources software since 1999.
45 000 CLIENTS
70 CSSS, serving 80% of Quebec's population, optimize their home care services with Qt-Time & Ressourcesand can thus offer quality services to 45,000 beneficiaries.
13 000 EMPLOYEES
The organizations using Qt-Time & Ressources to create their schedules are managing more than 13,000 field employees.
70 000 HOME VISITS
Each week, these employees are visiting more than 70,000 beneficiaries. An impressive number!
ORDER YOUR CUSTOMIZED CATALOG NOW!
Contact us today at 1-877 323-2337 #203. We will be happy to mail you a copy or book an appointment.